1399 Davenport Rd Toronto, ON M6H 2H6
Dr. Jassal graduated from Veterinary College of PAU India in 1986 and has been in veterinary practice for more than 20 years. In 2007 he graduated VSTEP ( Veterinary Skills Training & Enhancement Program ) which is a joint venture of the College of Veterinarians of Ontario, the Ontario Veterinary Medical Association and the Ontario Veterinary College of the University of Guelph. Dr. Jassal is a member of CVO. For Dr. Jassal, veterinary medicine is passion and he loves going to work and helping pets. Dr. Jassal's area of interest include surgery and internal medicine. Dr. Jassal loves to demonstrate kindness and care in treatment of animals. Dr. Jassal strives to provide the best care for his patients by keeping current with the most recent advances in veterinary medicine. In his free time he enjoys spending time with his loving family.
Veterinary Assistant /Technician
Thao has been working at Dufferin Davenport Animal Hospital since 2013. She received her Kinesiology degree at York University and is currently working towards a diploma in Chiropody/foot specialist at Michener Institute . Her hobbies include going to the gym, hiking, baking/cooking, and anything outdoorsy/adventurous! She has always had a passion for animals and enjoys coming to work to care for her furry friends :) . She is the mother of a very lively and clever little Jack Russel mix named Cooper. She strives to always demonstrate empathy to pet parents and help the clinic provide the best care possible for their furry babies
Veterinary Assistant/Technician
Samantha joined the Dufferin Davenport Animal Hospital team full-time in 2018. She shares her life with 2 cats of the opposite sex, Xena and Simon both who have been rescued. She is very loving and caring towards animals, she also loves the everyday challenges that come with being an assistant and loves being there for pets and their owners during difficult times. She is very passionate about her job, helping animals on a daily basis is her motivation to get up every morning and come into work. Her heart grows fonder when she's around them, She's had the desire to work with and help animals since a young age. Her dream is to one day start a rescue shelter for homeless cats in the Greater Toronto Area so that they can be fostered/adopted into good, loving homes. Rest assured, Samantha will always do her best to make sure you and your pet feel at home and are only getting the best service here at Dufferin Davenport Animal Hospital.
Veterinary Assistant /Technician
New to our team is Sabrina. Her genuine love and compassion for animals makes her a great asset to our clinic . Her field in child care made for an easy transition from caring for children to caring for animals. In the same token, she is able to respect and address the needs of both the parents and the pets. On her free time, she enjoys swimming, dancing, and watching movies. She has a diploma in E.C.E and will soon be in an Advanced Studies in Special Needs Program. Growing up with pets, Sabrina has always had a strong desire to care for animals in all levels of health. Her caring and gentle nature makes her a perfect fit for our clinic.
Veterinary Assistant /Technician
Melissa has recently joined the Dufferin Davenport Animal Hospital in August of 2019. She is an animal mommy to Mushu, the shih-tzu prince who inspires her to care for every animal in need and loves to spoil him with the same unconditional love he gives back to her. Just like the girls in the team she's very passionate about her job at the clinic and immediately falls in love with every patient that enters. Her main priority is to do the best she can to meet the needs of these furry babies and provide the best care to them and their parents.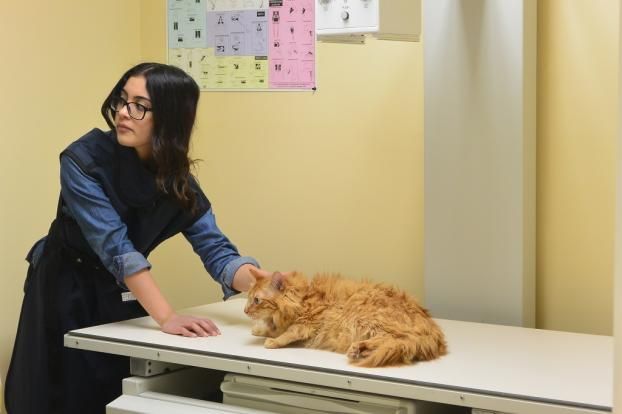 Mon - Fri: 9:00am - 7:00pm Sat: 9:00am - 3:00pm Sun: Closed