1399 Davenport Rd Toronto, ON M6H 2H6
Cat Surgery in Toronto, ON
No matter what type of pet you have, you probably consider him or her to be a member of your family. So if your beloved pet needs surgery, it's important to find a professional who can provide the care your pet deserves and the compassionate attitude that puts you at ease. At Dufferin Davenport Animal Hospital, we offer pet surgery services for those in need throughout Toronto, ON. Whether your pet has suffered an injury or requires surgery to address a chronic condition, we're here to provide the dedicated, attentive care your pet needs in order to heal.
At Dufferin Davenport Animal Hospital, we understand how important your pet's health is to you. Our pet surgery services are designed to address the health issues plaguing your pet so that he or she can recover as quickly as possible.
From routine surgical procedures, such as spaying and neutering, to more complex surgeries, we have the knowledge and resources to proper cater to your pet's needs. Our veterinary staff is highly skilled and make every effort to ensure that your pet receives the very best care. Our focus is on patient safety, pain management, and employing the most current surgical practices. Our team of compassionate, caring professionals will monitor your pet before, during, and after surgery and will take exceptional care to ensure a safe and complete recovery for your pet. We will also address any questions or concerns you may have about surgery, including concerns about anesthesia, pain, or postoperative care.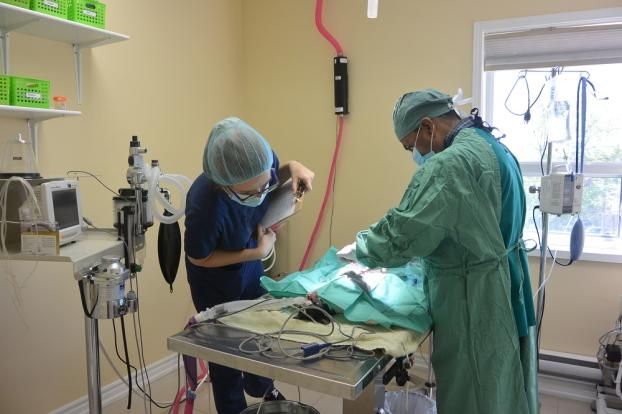 Mon - Fri: 9:00am - 7:00pm Sat: 9:00am - 3:00pm Sun: Closed