1399 Davenport Rd Toronto, ON M6H 2H6
Spay And Neuter in Toronto, ON
Your pet can be spayed or neutered once it reaches about 6 months of age. By spaying or neutering your pet you're helping to control the pet homelessness crisis where millions of healthy dogs and cats are euthanized because there aren't enough homes for them. Getting your pet spayed/neutered is also very cost-effective compared to the price of caring for a litter!
What is spaying, and why is it important?
Spaying is the surgical removal of the female reproductive tract. Getting your female pet spayed prevents the inconvenience of heat cycles, prevents infections of the uterus, which can be fatal, and decreases the risk of breast cancer which occurs in 50%% of dogs and 90%% of cats. By spaying your pet before its first heat you're providing the maximum protecting against these diseases.
What is neutering and why is it important?
Neutering is the surgical removal of the testicles. Getting your male pet neutered decreases the occurrence of tumors in the rectum, anus, testies and prostate. It can also decrease the tendency to stray or roam. Getting your male pet spayed will also prevent them from marking their territory by spraying.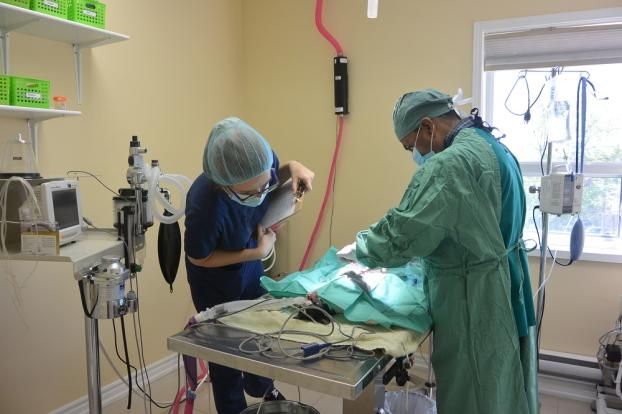 Mon - Fri: 9:00am - 7:00pm Sat: 9:00am - 3:00pm Sun: Closed